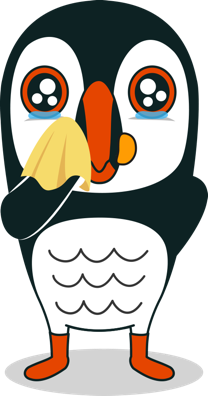 Puffin Academy on iOS, Adieu
Puffin Web Browser (the free version with the green icon), Puffin Academy (the education version with the purple icon), and Puffin for Facebook (the free version for the Facebook) on iOS are retired. Here is a quick summary of existing Puffin products.
-- Puffin Web Browser Pro (the paid version with the blue icon) on iOS is still alive, but no longer supported.
-- All Puffin apps on Android are fully supported, including Puffin TV on Android TV.
-- Puffin Secure Browser on Windows / macOS is the second-generation Puffin products, which require a paid subscription.
-- Puffin OS on Puffin Phone and Puffin Cloud Learning on Raspberry Pi are the third-generation Puffin product for the Next Billion Users.
For existing Puffin Web Browser and Puffin Academy users on iOS, there are our suggestions.
-- For iPad users, please upgrade to iPadOS and use the new Safari on iPad. The new Safari is a very good desktop browser, except without Adobe Flash support.
-- For iPhone users, hope Apple will release the new Safari on iPad as the desktop mode of Safari on iPhone.
-- The last resort to get Adobe Flash support is to buy Puffin Browser Pro. Note that Puffin Browser Pro is alive but no longer supported. There will be no more bug fixes for Puffin Browser Pro since Apple has blocked Puffin app updates for more than 2 years already..
-- We recommend iOS users to switch to Android in order to continue using Puffin mobile apps. Android phones under $100 is good enough to run Puffin at amazing speed.