Puffin Cloud Store
Bridge the digital divide and Connect the next billion users
Wicked fast, secure, and requires almost no extra storage.
Faster in the cloud.
The Cloud App is a web browser shortcut to an authoritative website pinned on the home screen. With Puffin Cloud Avatar technology, every cloud app you add to your phone is like an app, but in supercharged form.
Enjoy millions of cloud apps from the Puffin Cloud Store. Click here to begin!
Cloud Apps are Super Apps
Lightweight
Only 100KB in size, and takes under a second to download onto your phone.
Wicked-Fast
With Cloud Apps, budget phones now operate at wicked speeds comparable to flagships.
Data Savings
Puffin Cloud Apps helps users save an average of 75% of mobile data (excluding video streaming and game content).
How to Use Puffin Cloud Apps
As easy as 1-2-3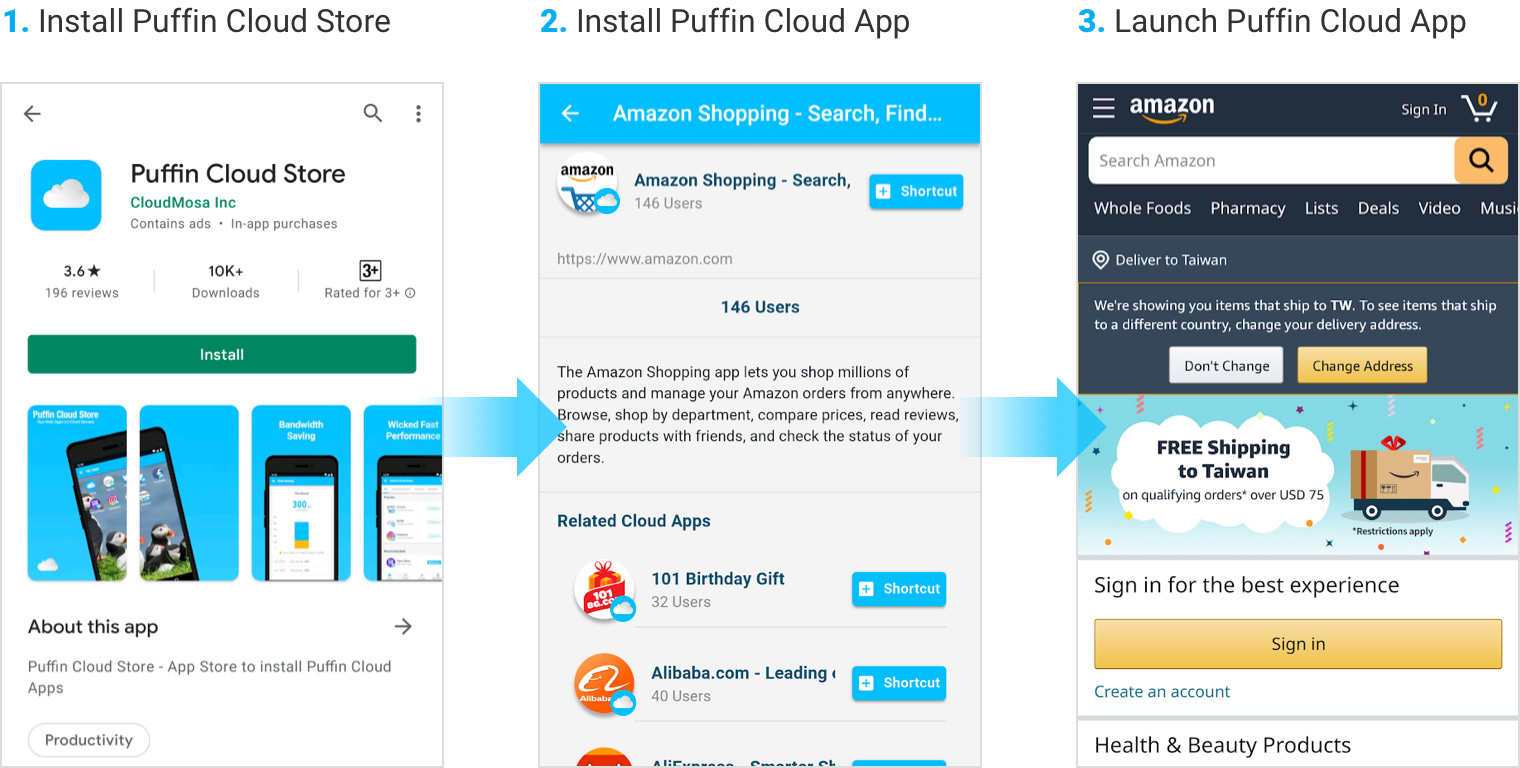 Publish Web Apps to Puffin Cloud Store

The Puffin Cloud Store Console helps publishers convert their websites into Cloud Apps. You can publish your sites onto the Cloud Store and grow your business from there. Benefits include, but not limited to: Engagement with users of Android devices, revenue generation, and much more.
Puffin 365
Puffin's greatest hits, now as a package.